September 22, 2018
Millie Bobby Brown says Drake gives her advice about boys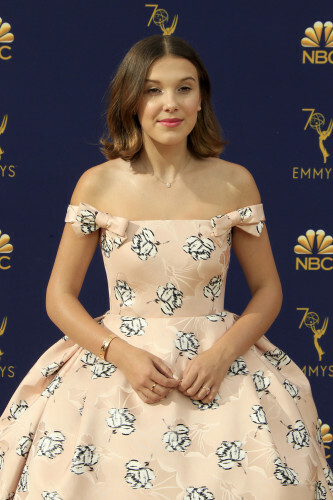 Stranger Things star,Millie Bobby Brown revealed to Access at the Emmys the she and 'in my feelings' rapper often text each other and he gives her advice about boys.
The Stranger Things star, 14, told Access at the Emmys Monday that she and the rapper, 31, communicate by text about a number of topics.
'We just texted each other the other day and he was like, "I miss you so much," and I was like "I miss you more,"' she said, adding, 'He's great.'
'About boys, he helps me.' 'great friend and a great role model,' adding, 'I love him; I met him in Australia and he's honestly so fantastic.'
'He invited me to his concert,' she said. 'And now we talk all the time. I ask his advice.'
Aww,that is nice of Drake and Millie is so adorable.