Who wore it better? Dua Lipa Vs Gigi Hadid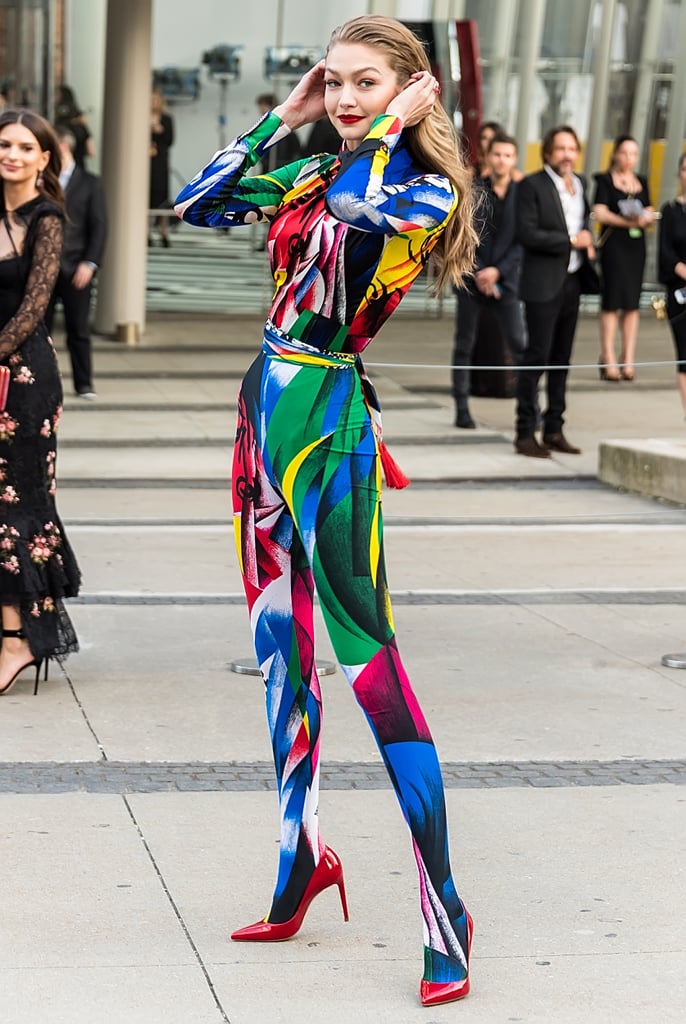 Singer,Dua Lipa was spotted in this wild multicolored jumpsuit by Versace in New York on Thursday and it reminds me of the one Gigi Hadid wore last month at the 2018 CFDA Fashion Awards. For me first is always better,Gigi killed it - she looks like a superhero(in a good way).

Dua is a good artist but she still needs to find her style.