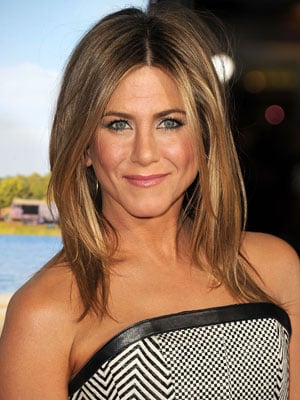 Entertainment Tonight presenter Nancy O'Dell, revealed to The Mirror that Brad Pitt and Jennifer Aniston have been friendly ,though they have not seen for a decade,they text each other once in a while. The presenter also said "never say never" for a reunion. She said;
'They have each other's numbers and communicate from time to time. Jen and Brad have remained friendly.'
'They haven't seen each other in ages. For well over a decade now they have lived totally separate lives and so not surprisingly, they have become totally different people than who they once were when they were together.'
'They aren't in regular contact, beyond an occasional text back and forth to wish each other the best when there's been a new project or big event,' added the source.
'Brad has been working on getting his life and mindset back on track. His drive is to wrap up his divorce, set up family arrangements then perhaps think about romance.
'Jen and he had an amazing friendship before their love blossomed and he has always known she has a huge heart,' an LA source for Mirror added.
'After everything he put her through, she forgave him and he is overwhelmed by that. This is a long way from a reunion… Never say never,'
Share this