Model turned actress,Cara Delevigne revealed to reporter Yashar Ali who shared the interview on twitter (below) that Hollywood film maker,Harvey Weinstein harrassed her in the beginning of her acting career. She said;"I received a call from Harvey Weinstein asking if I had slept with any of the women I was seen out with in the media,"
A year or two later,he arranged for a "meeting" -"As soon as we were alone he began to brag about all the actresses he had slept with and how he made their careers and spoke about other inappropriate things of a sexual nature," "He then invited me to his room." "When I arrived, I was relieved to find another woman in his room and thought immediately I was safe," she recalled. "He asked us to kiss and began some sort of advances upon his direction.""I thought it would make the situation better," she said. "More professional, like an audition. I was so nervous. After singing I said again that I had to leave."
"Since then I felt awful that I did the movie. I felt I didn't deserve the part," she said. "I was so hesitant about speaking out. I didn't want to hurt his family. I felt guilty as if I did something wrong."
Read the rest below,as shared by Yashar Ali;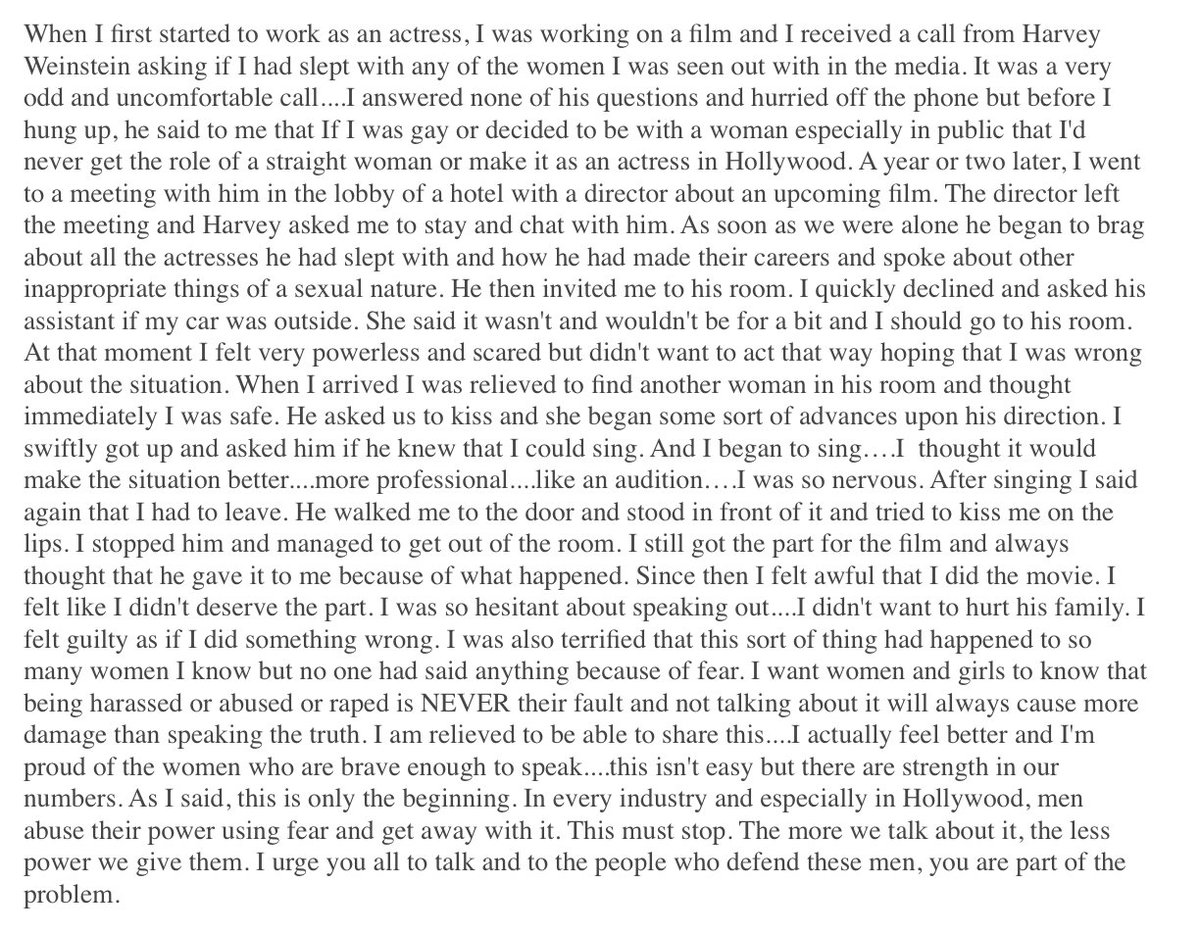 Share this