Labels
Celeb News
Celeb photos
Entertainment
Style
Fashion
Lifestyle
News
Music
Family
Awards
Magazine
Birthday
Movie
Wedding
Article
Baby
Fitness
Relationships
Engagement
Stories
Christmas
Sports
Video
Model
Health
Job Recruitment
Religion
BB Podcast
Easter
Holiday
Love
TDD
Valentine
TV
3k4Orphans
Beauty
Blogging
Giving Garage
Social Media
Social Media Week
jobinformant1

Gwen Stefani dressed up as a sexy cowgirl for George Clooney's Casamigos Tequila Halloween bash in Beverly Hills on Friday evening. She shared the photo on her instagram and captioned;'Hi Halloween gx' [sic]
A source revealed to
US weekly
that Lamar Odom's kidney is improving and he is off dialysis. They report;"walking with help now" and "getting better every day."
"He is getting stronger every day,". "And [he] has a great team of therapists and specialists working with him. He's 6-foot-11 and weighs a lot, so getting him to walk a little has been really hard."
Leonardo Dicarpio has a 21 year old doppelgänger,his name is Konrad Annerud,from Sweden. Konrad told Swedish site,Nyheter24;
'I am told I resemble Leo quite often,''When I was in Italy this summer I almost felt like shaving my hair off. It was very chaotic; people were yelling "Leo" and wanted to take photos with me all the time. It was one of the craziest things I've ever experienced.'
Wow! the resemblance is striking! Hollywood could use him for a younger Leo.More photos below...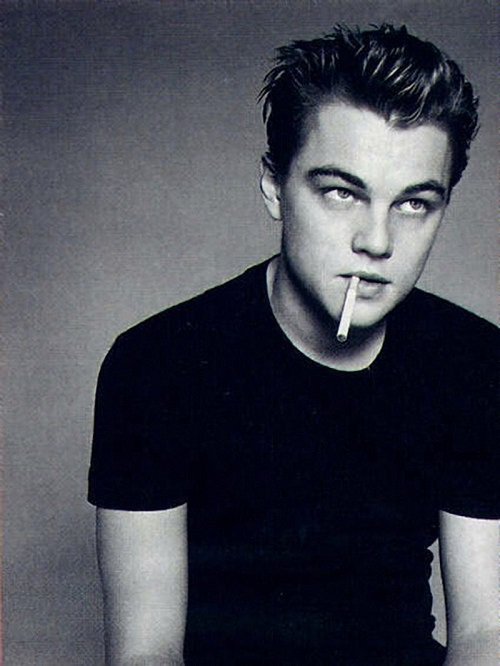 Tracy Daniels just went through a 'don't you just hate' moment. On her way home from work few days ago, Tracy sees this guy that used to sorta ask her out.
You see the thing is, Tracy meets lots of guys at her place of work but its either they are married. Not her type, broke... you name it.
She met this guy in his late thirties, they work in the same building but different organizations. Just like everyone have problems, this guy had his problem; He married a young girl that wasn't ready to start a family but had to marry him because he had the finances to get her where she needs to be. You see, where Tracy is from, men dominate everything and have the power (what do I mean where Tracy is from...I believe is everywhere).
'They wanted me in a bra and panties but I was like, "I don't want to do the bra and panties on a bed thing,"''I wanted sophisticated, fancy, nice and beautiful and sexy, but not that.'
'Luckily, they said yes to bathing suits and things I felt more comfortable in,' she said, appearing on the October issue in a denim bustier tankini top and matching bottoms.
'They had done a lot of the fully naked kind of covers in Mexico,' she said. 'A lot of my fellow actresses had done that so that was the magazine's thing.'
'At the beginning of my career, I did a magazine cover where they gave me boobs that I don't have, a butt that I don't have and a waist that I don't have,' she added. 'I was appalled. It took me three years to ever be in a bikini again. I didn't want people to do that to my body again…So GQ did nothing - literally nothing. It was great.'